Print Care
---
Our woodblock prints are created with the same tools and materials used hundreds of years ago in old Edo. By following a few simple guidelines, your prints will last 200~300 years or more – as long as any print designed by Hokusai or Hiroshige!
Our giclée prints are machine printed with Epson's highest grade archival ink, on handmade acid-free paper. We ensure that your giclée print will remain bright for decades to come.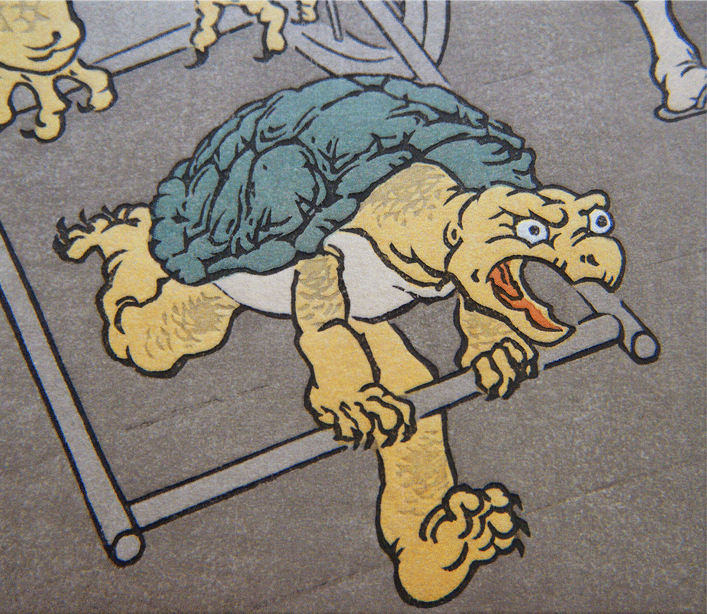 Framing
Printmaker David Bull recommends that you do not frame your woodblock print. David prefers to store his prints in sturdy photo albums, which are safe and archival, but allow for easy access. The subtle embossed texture created by the printing process is best enjoyed when held up against horizontal raking light. Often, this feature is only visible when the print is handled directly by the viewer.
However! We understand that a woodblock print is a lifestyle investment, and that many collectors wish to display their prints in the open for all to enjoy. (Jed and Dave argue about this all the time!) Here are a few rules for safely framing your woodblock or giclée print:
Do not frame your print directly against the glass. This can cause the print to stick. Using an archival mat border will ensure that the print has plenty of breathing room.
UV light damages pigments. This is true for all forms of art. Do not display your print in direct sunlight. For extra protection, you can request UV resistant glass.
Extreme humidity can cause mold. Do not hang your print near your stove, sink, bath or shower. If you live in a humid climate, ask your local framer about options to control humidity.
Staying on Budget
Framing can be expensive. Here are some tips for framing on a budget:
Use a pre-made frame from your local craft store. Giclée prints work perfectly with a 16x20 inch or a 40x50 centimeter frame. Our woodblock prints fit perfectly in a 9x12 inch or a 24x30 cm frame. These frame sizes allow for a protective mat border.
If you prefer to use a custom framer, look for coupons or special discounts. In the USA, Michael's has weekly 40% off framing deals.